Many people asked us the question: What is the differences between electronic cigarette and vaporizer? To answer this question, let's define what is electronic cigarette? and what is vaporizer?

Electronic cigarettes, E cigarettes, or E Cigs are battery operated inhalers that consist of a rechargeable battery, a cartridge and an LED that lights up at the end when you puff on the device.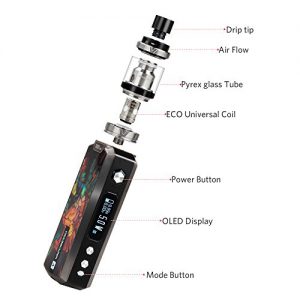 Strictly speaking, vaporizer is one kind of electronic cigarette, or called electronic cigarette vaporizer. It contains all components of conventional electronic cigarette, but with much powerful battery and cartridges, atomizer, cartomizer, or clearomizer that turns vaping material into vapor. The battery generates the power for the heating element in the cartridges, atomizer, cartomizer, or clearomizer which contacts the vaping material and transforms it into vapor for inhalation. Besides, vaporizer has bigger container and a wide array of e-juice can be used.
The original idea of inventing electronic cigarette by Hon Lik was to replace the traditional tobacco smoking. Smokers who use electronic cigarette enjoy the magic nicotine without suffering from thousands of toxins and carcinogens from burning tobacco.
In 2010, the electronic cigarette inventor, Hon Lik, was elected as Kcancer Hero. Kcancer is a parent company of Rebrandsmoking. We predicted that lung cancer cases would drop significantly, if most of the smokers chose to use electronic cigarettes, instead of traditional tobacco smoking. We are waiting for the scientific data on electronic cigarette usage and lung cancer.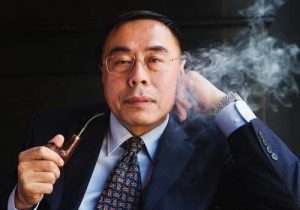 Since its introduce in 2004, electronic cigarette industry has been evolved dramatically. As of today, January 20, 2018, vape stores, vape lounges, and vape clubs have been spreading in every corner of the US. In my community of about 2000 people, there are two vape stores!
The original idea of using electronic cigarettes as quit tobacco smoking tool or alternative smoking is replaced with vaping. Vaping is now an entertainment movement.
This is a very unfortunate development. Right now, there are more than 500 different electronic cigarette brands and 8000 of different e-liquids. The full extent of electronic cigarettes and relevant products on human health over time is not known.
Human beings once again use their precious body to test the unknown products. When entering the vape clubs, I see people use the vaping machines, inhale the heated smoking or cloud, and then exhale the huge cloud. Immediately I feel that this is unnatural and soon or late we are going to see illness that are related to the current vaping revolution.
If you could, please don't join the vaping revolution. This is why we suggest a straightforward electronic cigarette for people to quit tobacco smoking or use as alternative smoking. If you like vaping, please choose carefully.