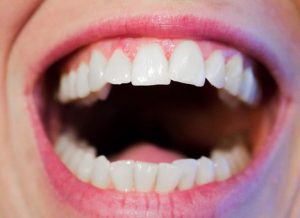 It is estimated that 80% of all diseases have the root causes in your mouth. Your mouth is a window into the health of your body. Poor oral health is directly associated with a number of cancers.
Poor oral health can be the results of nutritional deficiencies, infection and systemic diseases, which affect the entire body and may first become apparent due to mouth lesions or other oral problems.
There are a lot of factors influencing oral health, such as:
Oral infection, viruses (such as human papillomavirus), bacteria and fungi
Alcohol
Oral trauma
Multiple oral sex partners
Oral health is associated with development of a number of cancers. Periodontal disease, chronic trauma, irritation of the oral mucosa, and tooth loss are associated with the following cancers:
Oral cancer
Upper gastrointestinal and gastric cancers
Pancreatic cancer
Esophageal cancer
It is important to point out the possible confounding factors affecting the association between periodontal disease and various cancer risks. Smoking, socioeconomic status, diabetes, age, gender, and ethnicity, and genetics constitute the most common potential confounding factors affecting cancer risk.
Dietary factors are also associated with cancer risks, because patients who have lost many teeth may be less able to include some foods in their diets, therefore eliminating their potential advantageous effects against cancer.
The bacteria that cause periodontitis, a disease affecting the tissues surrounding the teeth. Such chronic infection triggers inflammation throughout the body, which can potentially promote the growth of cancer and development of oral cancer and certain other cancers.
Thus, the virulence factors of the pathogenic bacteria underlying gum disease are able to spread from the mouth to other parts of the body, most likely in conjunction with the bacteria, and take part in central mechanisms of tissue destruction related to cancers.
The poor oral health, such as ulcers, gum inflammation, sores or lesions and any openings in the mouth might provide entry for HPV, which cause a number of cancers.
Apparently, early diagnosis and prevention of oral illness are very important not only for oral health, but also for overall wellbeing. In the long run, this is extremely cost-effective for society.
Today, more than 70 percent of the adult U.S. population has some form of gum disease. Maintaining oral health through good oral hygiene is essential to overall good health.
Here are some ways to maintain your mouth healthy:
Visit your dentist twice a year. Catch problems such as decay, gum diseases, trauma, and cancer et al. at an early stage when they are treatable.
Avoid soda. Soda is bad for your teeth. Two ingredients, phosphoric acid and citric acid, eat away the surface of your teeth, make your teeth enamel softer and more susceptible to cavities.
Avoid sugar. Sugar is a major culprit in tooth decay. It fuels bacteria and acidity in your mouth, causing plaque to form and eat away at your enamel and gums.
Quit smoking. The nicotine and tar in cigarettes not only turn your teeth an unsightly shade of yellow, they eat away at your gums. Smoking creates a ripe environment for bacteria and plaque on your teeth and along the gum line. That harms tissue, degrades the bone that supports teeth, and, eventually, increases your risk of tooth loss. Even worse, tobacco chemicals can lead to oral cancer.
Use the right toothbrush and with correct technique. You want a brush with soft bristles. It should last two to three months. It's ready to be replaced when you notice bent bristles. Brush your teeth at least twice a day. Hold the toothbrush at a 45-degree angle, pointed toward the gum line, and use gentle, short, circular motions.
Dental floss. Flossing fosters healthier teeth and gums and break up plaque while leaving your gums in good shape.
Water flosser is a useful tool to maintain your oral health. It employs gentle water stream to wash your mouth. It is easy to use and gentle on teeth and gums. Water flosser also works very well for people who wear braces.
The gentle water stream gets behind and in-between the metal wires and effectively flushes out food particles and germs. For people already suffering from gum disease, water flosser is often beneficial because they can target bacteria inside deep pockets and massage the affected areas.
One of the best water flossers is Waterpik WP-660 Aquarius Water Flosser. Waterpik has been the gold standard of water flossers for decades and the WP-660 is the best model the company makes.
Here are the features of the Waterpik WP-660 Aquarius Water Flosser:
Type: Separate water basin
Power source: AC power
Reservoir capacity: 90 seconds
Timer: Beeps every thirty seconds to remind you to move the flosser to a different part of your mouth
Pressure Settings: 10
Pulse modulation: flossing and massage
Included tips: 7, 3 regular ones, 1 toothbrush tip, 1 plaque seeking tip, 1 orthodontic tip, and 1 pick pocket tip
Rotating tips: 3600
Size: 10 x 5 x 4 inches
Weight: 2 pounds
Warranty: Three years
It's an outstanding investment to make for the health of your mouth.
Click here to purchase Waterpik WP-660 Aquarius Water Flosser now!