Introduction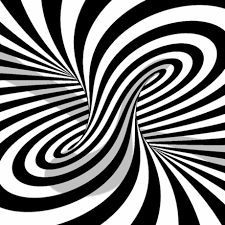 Hypnosis is concentrated relaxation and allows a person to relax, while focusing on a particular problem or desired result. It's not just relaxing or falling asleep. During hypnotherapy, you relax your mind and body, moving past the guard of your conscious mind, to the subconscious mind. Your conscious mind constantly edits, grades and judges your thoughts and inputs. Your subconscious mind is a sponge waiting to absorb whatever you give it. Your subconscious mind doesn't know the difference between reality and imagination. Therefore, if you can get past the locked gates of your conscious mind to your subconscious mind, you can feed the subconscious "imagined reality." So if you can imagine yourself as a non-smoker, your subconscious mind will accept that as reality. By reprogramming your subconscious mind you can change your actual behavior. Hypnosis is the key to remove the barrier your conscious mind places in front of you, and reach the subconscious.
Hypnosis isn't some magical, mystical trance that someone places on you by swinging a watch back and forth. Instead, it is a natural state of your most amazing brain. When you access your subconscious, you are basically using self-hypnosis. Probably the most obvious example of this is when you are driving a car and begin to relax your mind and think about something other than the road in front of you. Five, maybe ten minutes later, you arrive at your destination and suddenly realize you are there, but you don't consciously remember driving yourself there! You entered your subconscious mind. This is very similar to self-hypnosis. Hypnosis is not mind control. It's a naturally occurring state of concentration. It's a means of enhancing your control over both your mind and your body
Hypnosis is one of the natural methods to say goodbye to cigarettes. It doesn't use willpower or other chemicals that might lead one to stop smoking. When you start smoking you tell your subconscious mind about the benefits of smoking. With time these beliefs become permanently ingrained into your mind-set. Hypnosis treatment with positive affirmations helps you to significantly change the way you perceive smoking. Hypnosis is a technique that is mainly focused on erasing your physical and emotional wants to smoke. Hypnosis process taps in your subconscious level and change the way how you view smoking. The therapies would suggest things that would make you stop smoking.
There are three major ways that you can use hypnosis to stop smoking: self-hypnosis, hypnotherapy by a certified hypnotherapist, and combination of these two methods.
    Self-Hypnosis for Quitting Smoking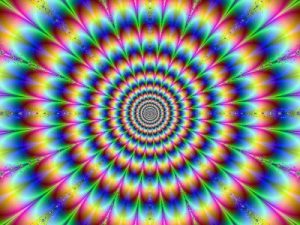 Self-hypnosis involves using techniques to relax yourself, and guide yourself through the images that can make quitting smoking work. This technique can take practice and time to master. Self-hypnosis is usually thought of as a person listening to some type of mass-produced media, intended to induce a willingness to absorb suggestions centered around quitting smoking.
An effective self-hypnosis should be designed and created by the very person who will ultimately use and benefit from it. Unlike the mass-produced hypnosis, this hypnosis is made for the exact purpose that the person wishes, including the precise words and phrases that mean the most to that person.
Below is a short view of the self-hypnotic process. Though lots of variations of this method have been used, these are the basic steps you have to go through in order to hypnotize yourself to accomplish self-improvement.
Write down your goals from the most important to the least important. If all possible, your goals should be measurable.
For each goal, you should formulate fitting suggestions which means you have to convert your goals into specific instructions to your subconscious mind on how to achieve each goal you want to reach.
Use the first minutes of your self-hypnosis session to get as relaxed as you possibly can. Try to forget about all your worries and problems.
Start your hypnotic initiation phase by saying and repeating out loud the hypnotic words you have chosen, thinking of these words or listening to a hypnotic tape or CD customized for your hypnotic needs.
Before you start up your self-hypnotic exercises you should make a time schedule for it. Do your hypnotic sessions every day, five minutes a day is enough. Repeat your suggestions as often as possible during the day. Measure your progress.
    Hypnotherapy for Quitting Smoking
A hypnotherapist is certified and has specific training and expertise to help you relax and guide you using specific images and words that work to help you quit smoking. Some hypnotherapists will offer a one-session program, while some may suggest multiple sessions to make sure you succeed.
    Combination
An alternative is a combination of the self-hypnosis and hypnotherapy: use a recorded program produced and trained by a professional, and after training, you then practice hypnosis in the comfort of your own home or office.
If you have knowledge and determination, you may be able to carry out self-hypnosis to quit smoking. But the most effective way is to have professional assistance. Here we suggest one of the best program: Truth About Hypnosis.
Truth About Hypnosis

The Truth About Hypnosis takes holistic approach on quitting smoking. The program suggests having extensive training on hypnosis first. After acquiring the knowledge of hypnosis, specific platforms are employed to treat individual problems. There is a specific hypnosis program for quitting smoking.
    The Program Content and Features
Life time membership of the Truth About Hypnosis.
The digital-audio hypnosis library, including professionally recorded audio MP3 downloads of each of the interviews along with the 11 Truth About Hypnosis experts, including:

Dr. Joe Vitale (As seen in the movie The Secret)
Bill Harris, CEO of Centerpointe
Tom Nicoli (As seen on Dateline NBC weight-loss challenge)
Dr. Brian Alman (5 year apprentice of Milton Erickson)
Wendi Friesen (As seen on HBO and FOX)
Michael Lovitch, CEO of HypnosisNetwork.com
Adam Eason (As seen on BBC)
Kenrick Cleveland, Creator of Max Persuasion
Steve Jones, developer of more than 3600 hypnosis programs
Keith Livingston, Chapter President of the P.B.H.
Tellman Knudson, CEO of Overcome Everything

A FREE Month TRIAL to the Private Hypnosis Training Program and FULL access to the weekly video lessons in the "members only" area.
Each week you'll receive a video lesson (with MP3 and transcript) teaching you the most effective Hypnosis, Neuro Linguistic Program (NLP) and Psychological techniques for instantly taking control of your mind and creating massive positive change in all areas of your life.
You'll get weekly video lessons (along with MP3 and transcript) delivered right to your inbox where you'll also learn some of the best kept persuasion tactics for influencing others.
Here are some sample lessons:

Hypnosis and Spiritual Experiences
How to Bring Someone out of Trance
What Is Hypnosis?
How to Hypnotize Others
Changing Your Habits
Brainwashing Case Studies
Behind the Scenes of Stage Hypnosis
Hypnosis and Goal Setting
Hypnosis Tricks to Play
How to Heal Traumas
How to Talk Like a Hypnotist
Hypnotic Sex Secrets
Covert Persuasion
Hypnotic Persuasion Tools
Hypnosis for Stress Reduction
Hypnosis Weight Loss Secrets
How to Choose a Good Hypnotist
Mind Reading Secrets
Making Money Using Hypnosis
Mass Hypnosis Case Studies
Hypnosis for Accelerated Learning
Quit Smoking Hypnosis
If you prefer to learn by reading instead of listening, hypnotic transcripts are also available.
The Truth About Hypnosis Provides:

The most powerful hypnosis tools and tactics in the world.
Be able to induce hypnosis quickly and easily.
Quit Smoking Hypnosis and the Suggestible Mind
With extensive knowledge on hypnosis, you are ready to work together with your hypnotherapist to design your own quit smoking program.
You prepare to deal with the terrible withdrawal symptoms, weight gain, nervousness and other side effects of smoking cessation. You also understand that only about 10% of addiction to cigarettes is the physical addiction to nicotine. The other 90% of smoking addiction is mental.
You have a conditioned response when it comes to cigarettes. You learn over the years to relate virtually everything in your lives to cigarettes. Smoking is how you deal with stress, how you enjoy relaxing with friends, how you prepare yourselves for something and how you spend your breaks and lunches. Practically everything in your life comes to revolve around your desire for a cigarette.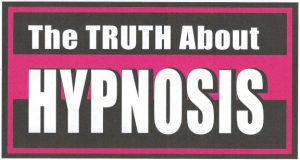 Now imagine that all of that could be removed. Hypnosis can liberate you from a life of virtual slavery to cigarettes and the desire to smoke them. Hypnotherapy can tackle the problem of the desire for cigarettes and the urge to smoke.
Stop smoking hypnosis takes advantage of the highly suggestible state of the mind during the Alpha state. During this period, the mind accepts suggestions readily, making it the perfect opportunity to introduce new, positive thoughts and eliminate old, negative ones.
Here is one example of employing hypnosis for smoking cessation. Smoker is often asked to imagine unpleasant outcomes from smoking. For example, the hypnotherapist might suggest that cigarette smoke smells like truck exhaust, or that smoking will leave your mouth feeling extremely parched, specifically:
Smoking poisons your body
You need your body to live free from poisons
You should respect your body and protect your body
Think well, act well, feel well, and be well!
The hypnotherapist teaches the smoker self-hypnosis, and then asks him or her to repeat these affirmations anytime the desire to smoke occurs.
The Good and the Bad
    The Good
The safest way to quit smoking
Effective
No any side effects
    The Bad
Need strong desire to quit
Testimonial from Hypnosis for Quitting Smoking
"If someone would have told me five years ago that I would quit smoking down the road sometime by use of Hypnosis I wouldn't have believed it possible. Even during my session with Jim I thought I was tricking him into thinking I was under hypnosis, but didn't think I was. However, that is not true. I went from being so broke that I was butt diving for smokes in my car before my session with Jim, to never smoking again. I've been a non-smoker for a little over 1 month and have a better quality of life than I ever could have imagined." – Lindsay
Conclusion
In conclusion, the Truth About Hypnosis is one of the safest and effective way to assist those who has the desire to quit smoking. I strongly recommend this program for people who would like to stop smoking.